Ensuring the security of your organization's cybersecurity infrastructure is a crucial strategy that should be implemented and embraced. In a world where threats are constantly evolving and increasing, it is paramount to prioritize the protection against cyber threats.
At Rehmann, we have designed an engaging and interactive learning experience that aims to equip you, your team, and your organization with the necessary tools to effectively navigate the complex realm of cybersecurity.
Exploring the Cybersecurity Resources
To get the most out of these resources, explore each of the modules that cover different topics in the world of cybersecurity. Follow the signs, utilize the resources, educate yourself, and learn how you and your organization can stay protected online.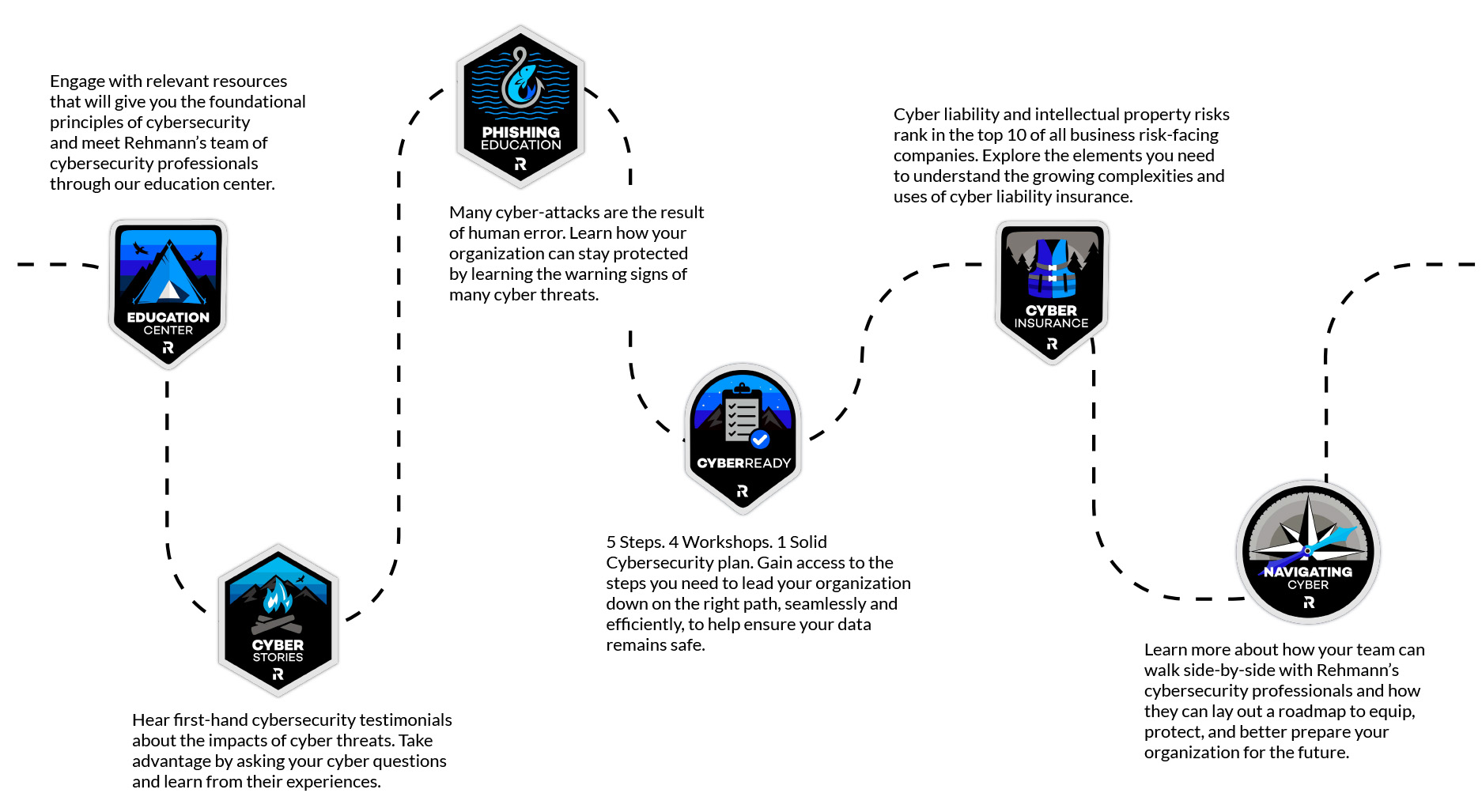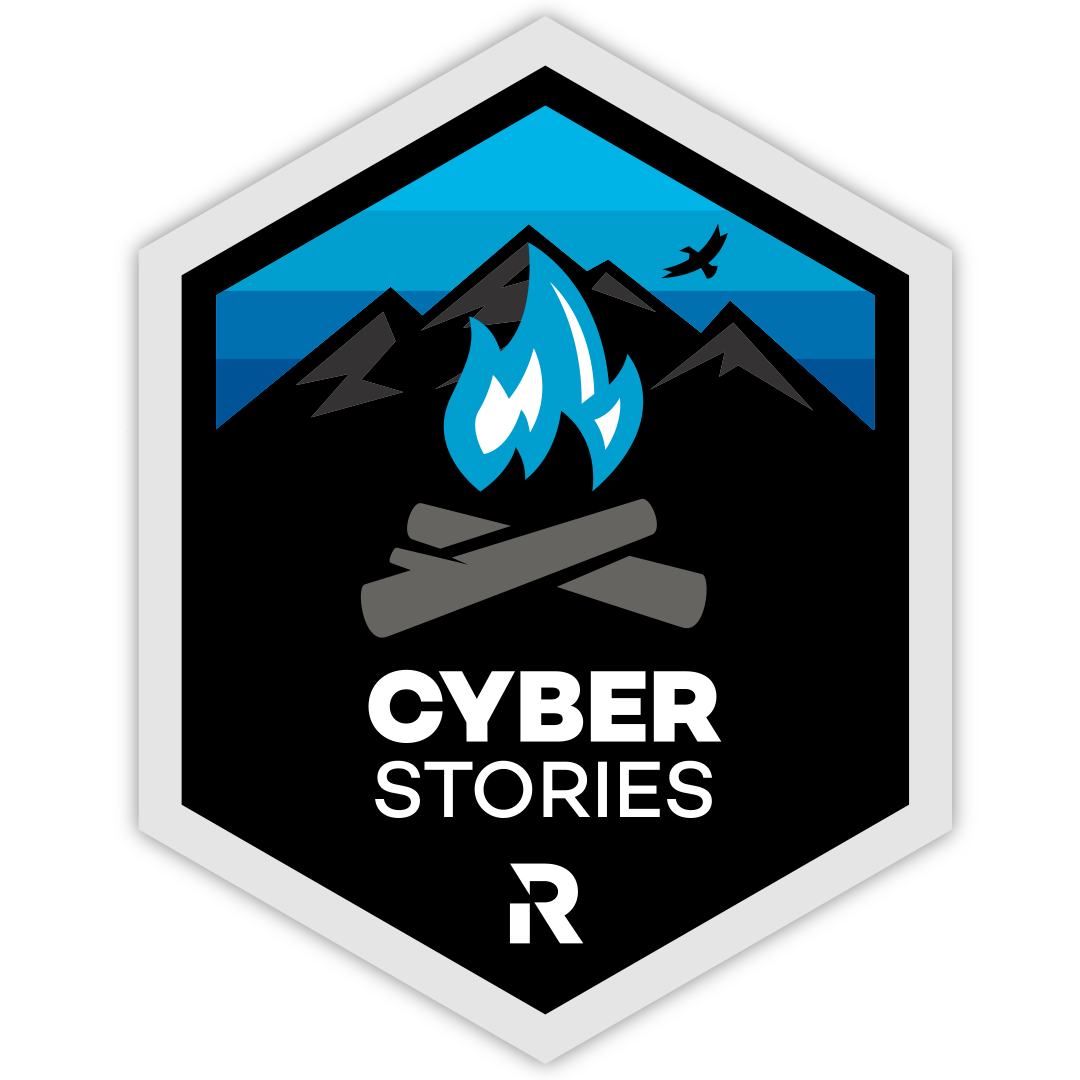 Cyber Stories
Often, it can be challenging to fully understand something until you have a personal experience with it. In a recent webinar, Rehmann advisors Paul Kennedy and Mark Spaak engaged in a discussion on the important topics of cybersecurity, cyber insurance, cyberattacks, and more. By listening to their informative conversation, you will gain valuable insights and practical tips to safeguard your organization against the growing threat of cyberattacks.
Cybersecurity Fireside Chat
Watch to see if your questions are answered!
Do you have critical questions about cybersecurity? Rather than spending hours searching the internet for answers, our cybersecurity experts gathered to answer your questions.
Watch our latest webinar and hear insight on topics such as:
Phishing
Cyber risk
Cyber trends
Necessary steps
Cybersecurity planning
And more!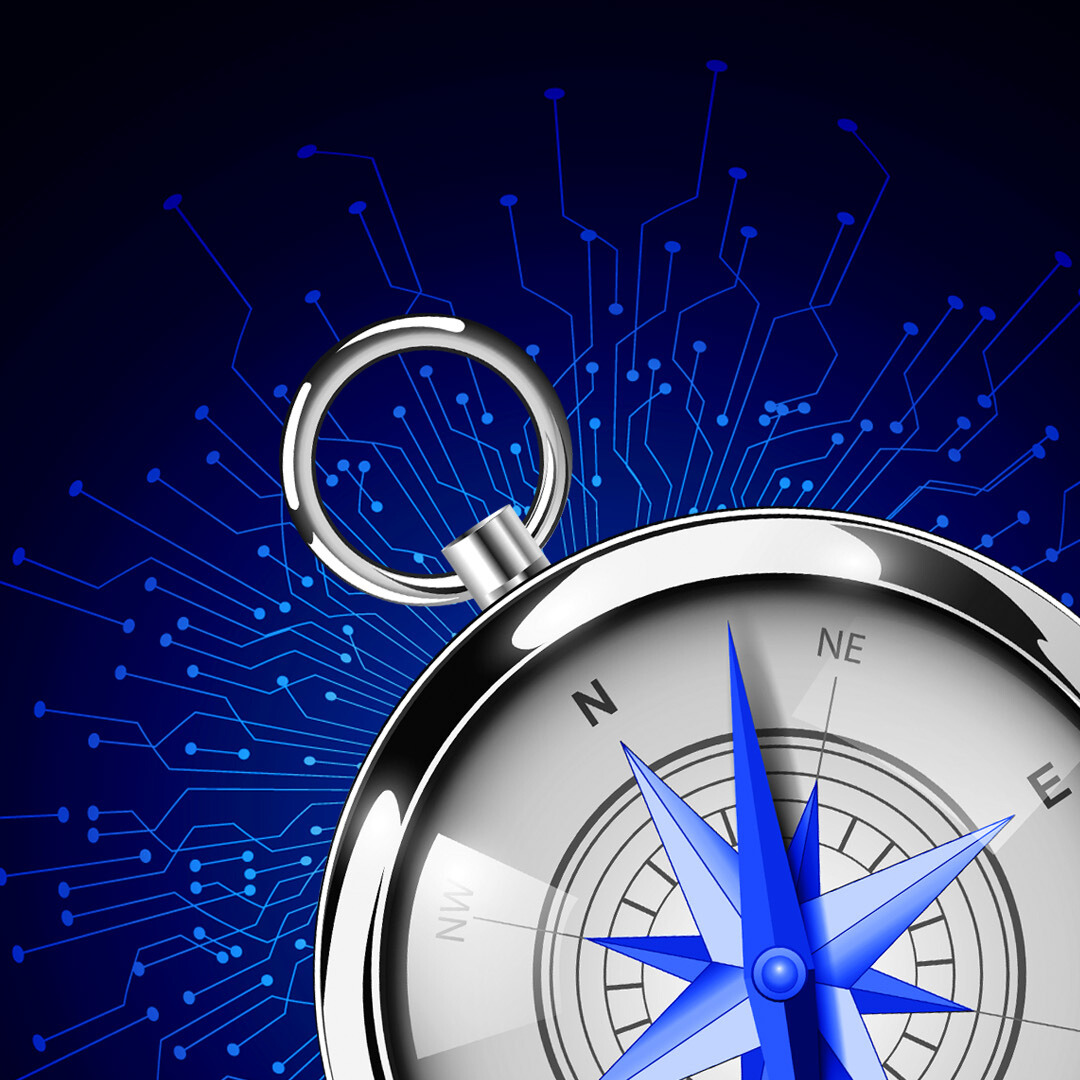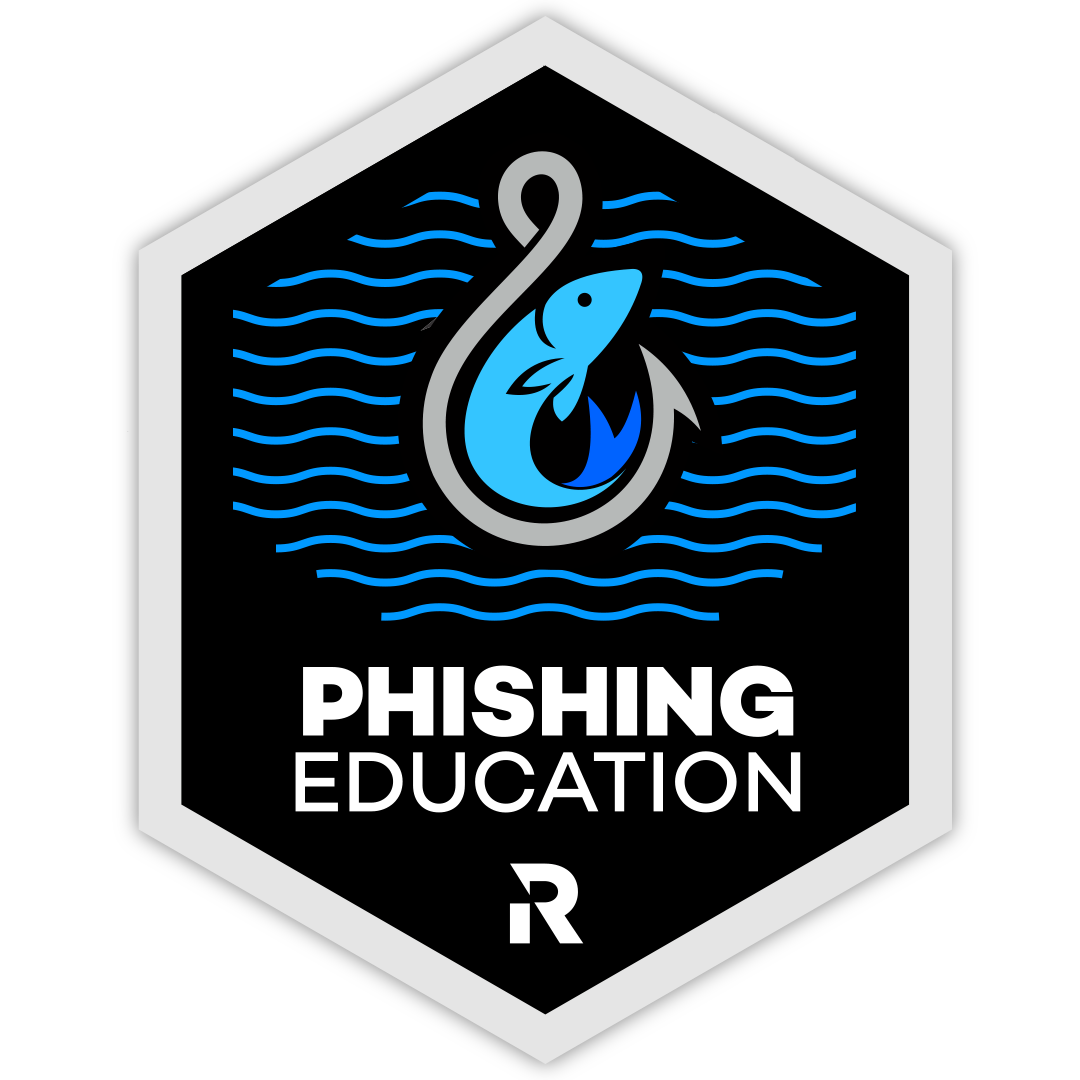 Phishing
Many cyberattacks result from unknowingly allowing a phishing attack into an organization. These attacks can appear in your inbox, disguised as normal emails, but can pose a significant threat to your organization's finances and reputation. It's crucial to understand these threats and provide training to your team on how to identify and respond to phishing emails.
Here are some helpful resources and tools to get your organization started.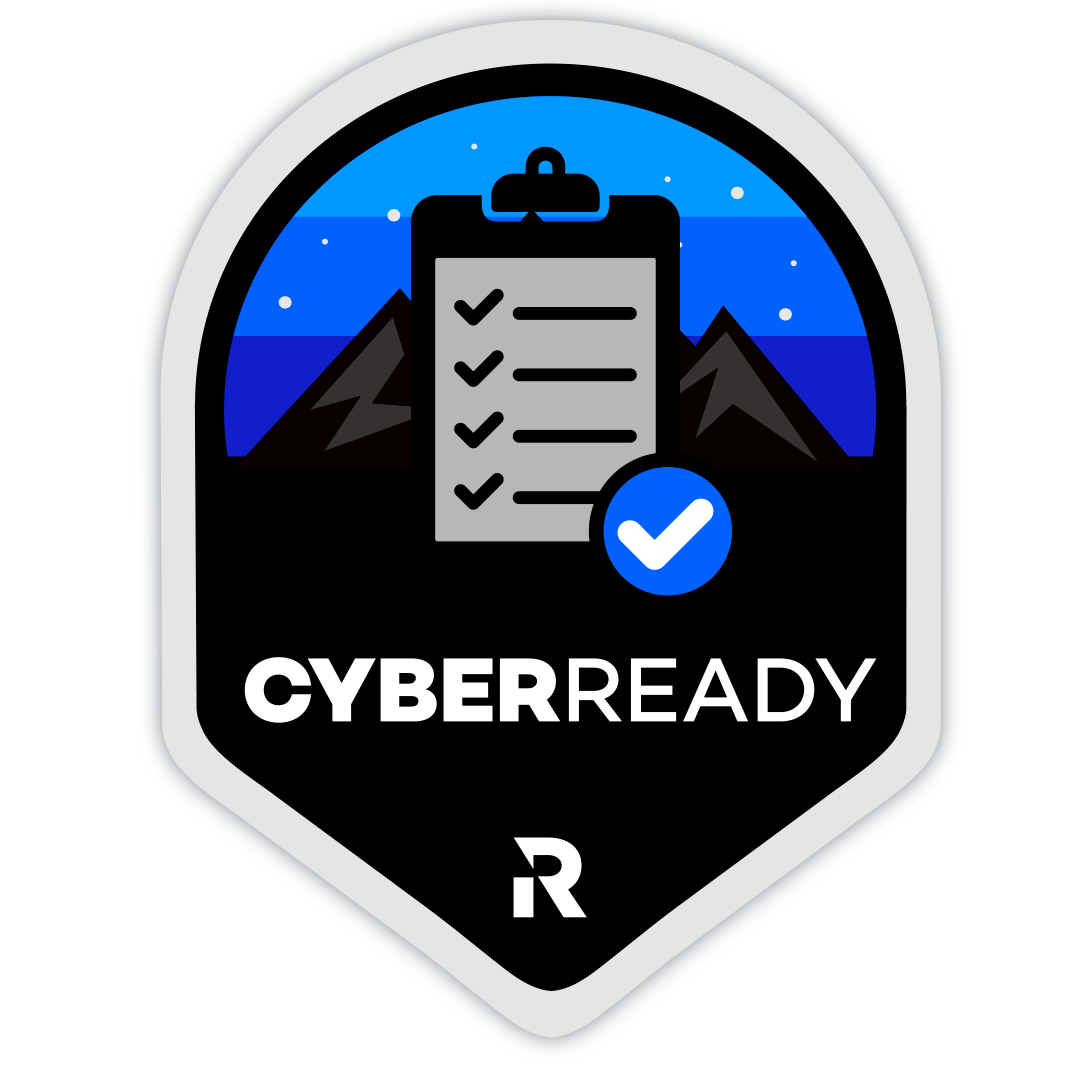 Survival Checklist: CyberReady
The costs to remedy data breaches have significantly increased year-over-year. From 2020-2023, costs have jumped from $3.86 million to $4.35 million. For this reason, it's as important as ever to create a durable cybersecurity plan for your organization.
Below are resources that will help your organization develop a robust cybersecurity plan. These steps are just the beginning, through Rehmann's CyberReady workshops, you will walk away with a plan and policies that are ready to be implemented.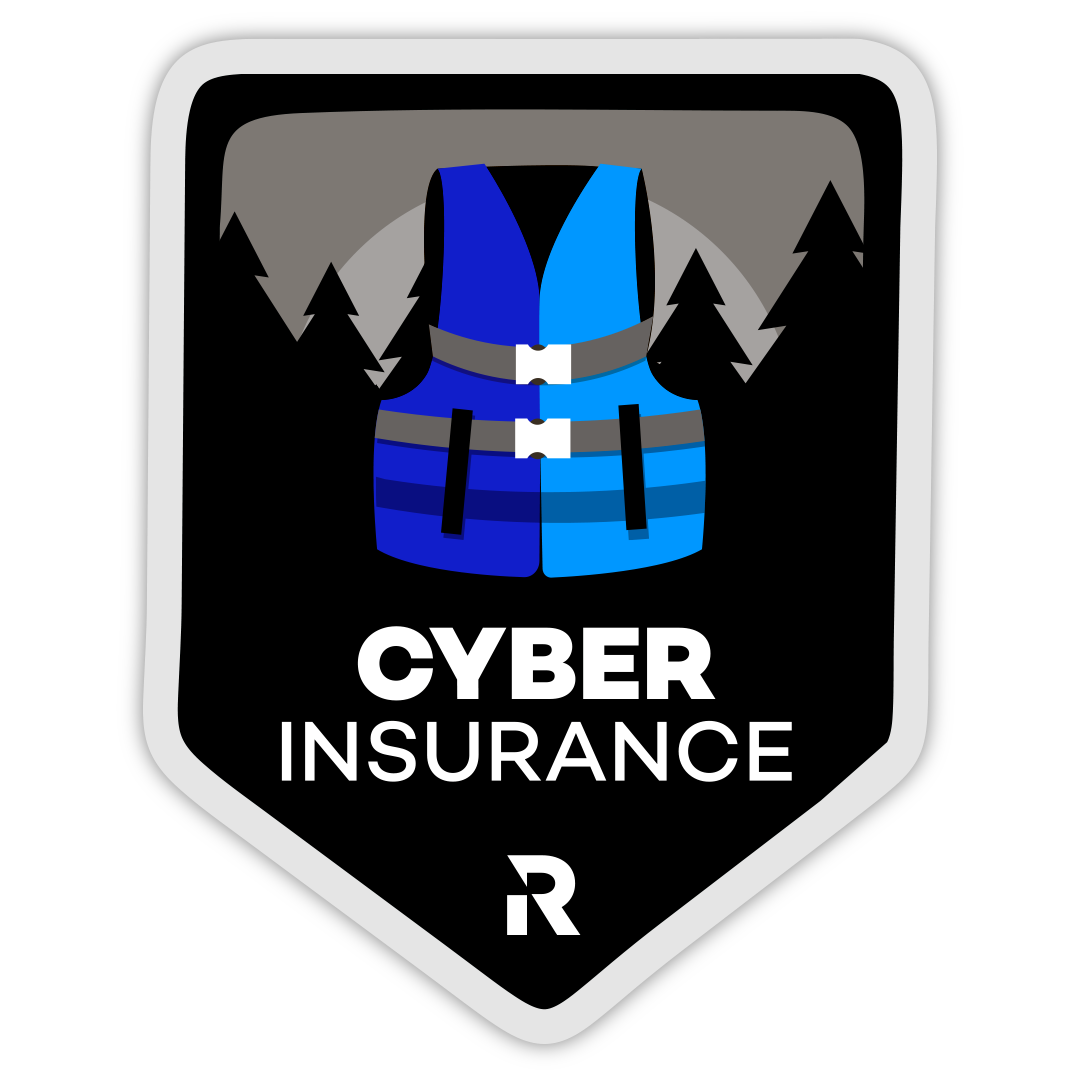 Cyber Insurance
According to the 2023 Veeam Data Protection Trends report, 85% of companies have experienced at least one ransomware attack this year, highlighting the growing risk for every organization. To mitigate and reduce the impact of these attacks, cyber insurance is becoming a necessity rather than a luxury.
As the cybersecurity landscape evolves, acquiring and renewing cyber liability insurance becomes more complex and time-consuming.
Watch this video to uncover key considerations for choosing or renewing a cyber insurance plan and, download the checklist for specific steps in addressing cyber insurance.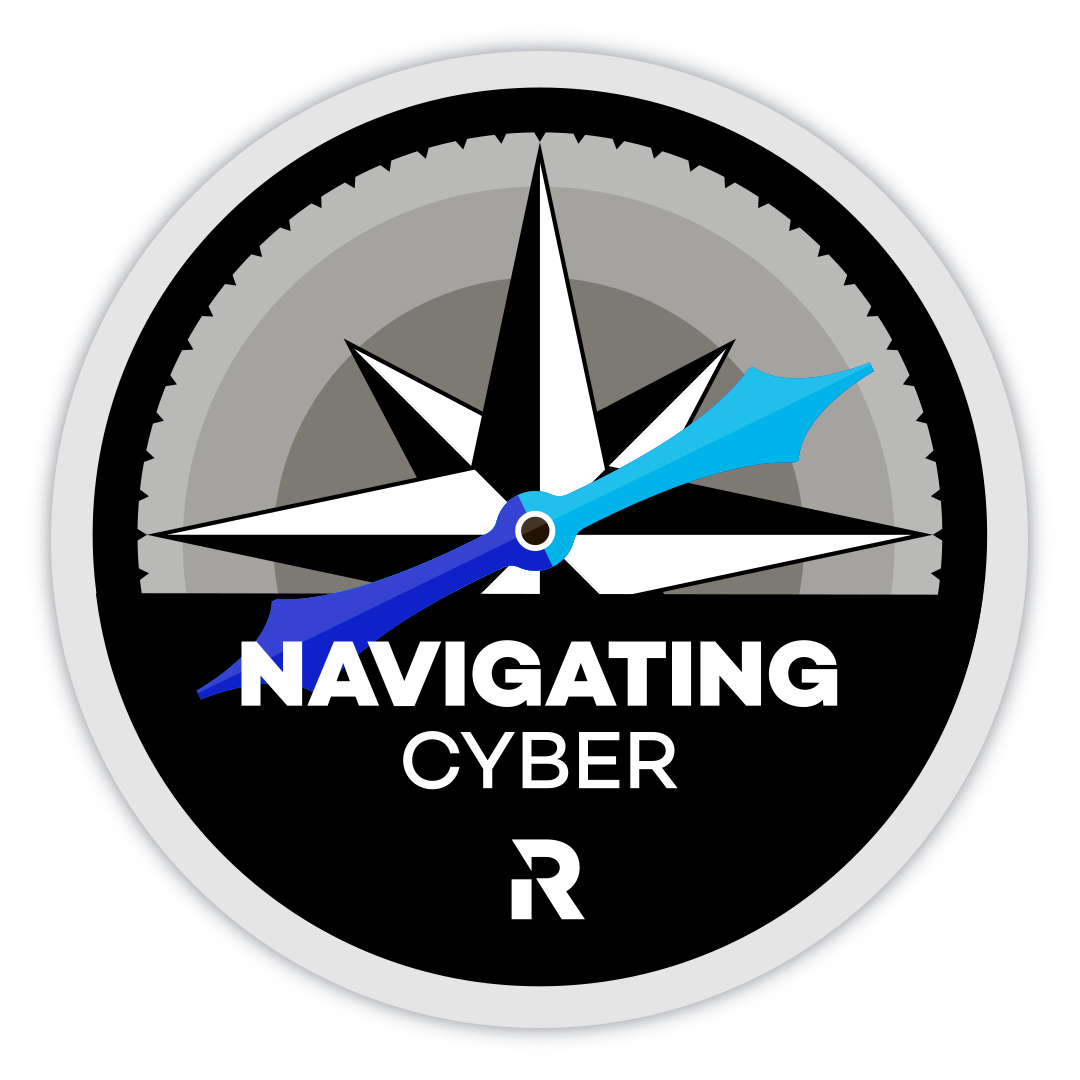 Build Your Roadmap to Success
While having an entirely in-house cybersecurity apparatus puts you in a great position, utilizing the experience and knowledge of trusted industry advisors can ensure your plan is proactive and stays ahead of the game.
A virtual Chief Information Officer (vCIO) or third-party advisor can analyze potential gaps in your cybersecurity processes, address problems, build a technology infrastructure, and in turn, be a key part to your organization's future and success.
Your technology systems are as critical to your organization's daily function as electricity and water. Without it, your organization likely cannot operate. Our seasoned team possesses the knowledge and expertise to guide you through every facet of information technology, so you are well-positions to grow and succeed.
Jessica Dore
Director | Technology Risk Management | CISA
Jessica oversees cybersecurity and, information security assessments, vulnerability and penetration testing, social engineering testing, information security training and SOX 404 consulting engagements for publicly-traded companies.
Mark Spaak
Sr. Manager | vCIO | vCISO
Mark serves as a virtual chief information officer (vCIO) and virtual chief information security officer (vCISO) providing fractional technology and security consulting to clients across a wide variety of business verticals.
Rehmann Technology Solutions (RTS) has 60+ brilliant minds who are dedicated to your IT success. Meet the team members who are leading the charge for RTS within the exciting world of cybersecurity.
How Rehmann Compares
In today's fast-paced world, waiting for IT services can cost your organization revenue. See how Rehmann Technology Solutions compares to the industry average in client satisfaction.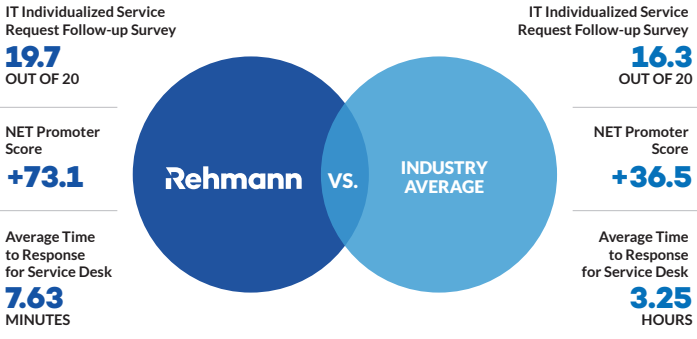 Why Rehmann?
Unlike most Managed Service Providers (MSPs), which squeeze your IT needs into the products they push, our experienced team tailors solutions to fit the unique needs, means, and mission of your organization.
Take a moment to watch our video and listen to our valued clients and advisors as they share their experiences, unveiling why Rehmann sets itself apart from the rest.
"Specialized solutions are more important than ever as the concept of 'workplace' expands to allow teams to work remotely and all over the world. With Rehmann, you can extend and strengthen your cybersecurity beyond your centralized base or headquarters, so your most important assets and information are more secure anywhere and everywhere."